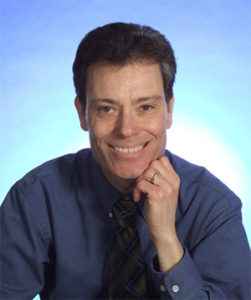 Email: victor.bobetsky@hunter.cuny.edu
Office: Room 400c Hunter North
Phone: 212-650-3574
Fall 2017 Office Hours: Wednesdays 2:30–4:00pm; 5:00–5:30pm
Victor V. Bobetsky is Professor of Music and Director of the Teacher Education Program in Music at Hunter College, and Associate Professor in the C.U.N.Y Graduate Center's Program in Urban Education. A former music teacher in the New York City Schools, Professor Bobetsky also worked as a school district music and art education administrator and supervisor for over twelve years before coming to Hunter College. His areas of specialization and interest include supervision of student teachers, curriculum development and arranging music of diverse cultures for school age voices. Professor Bobetsky is the author of two books: The Magic of Middle School Musicals: Inspire Your Students to Learn, Grow and Succeed and We Shall Overcome: Essays on a Great American Song (both published by Rowman and Littlefield). His choral arrangements are published by five different publishing houses (Boosey and Hawkes, Musica Russica, GIA, Cambiata Press, Hinshaw Music) and his recent original choral composition, Bring Us Your Love at Christmas is published by Augsburg Fortress Press. Professor Bobetsky has written articles that have been published in various prestigious peer-reviewed journals including Teaching Music, Music Educators Journal, The European Music Educators Association Journal and Choral Journal. He has presented numerous workshops for a variety of professional organizations including the National Association for Music Education, The American Choral Directors Association, and The College Music Society. Professor Bobetsky has coordinated symposia at Hunter on the origins and history of the song, We Shall Overcome, and on the history and performance practice of African-American Spirituals. He has appeared as guest conductor and clinician for All-County elementary and middle school choruses in New York City and in Putnam County, NY and as a guest lecturer and clinician at Lehman College and Albany State University in Georgia. Professor Bobetsky also teaches piano privately, with a specialty in helping music teachers acquire the piano skills they need to be successful in the classroom. He performs frequently as an organist at churches and temples in the New York metropolitan area. Professor Bobetsky received his B.A. in Music summa cum laude from Brooklyn College, his M.A. in music summa cum laude from Hunter College and his D.M.A. in piano performance summa cum laude from the University of Miami's School of Music.