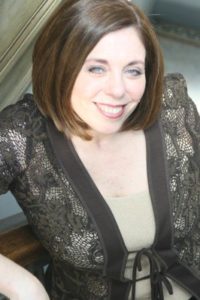 Email: susangonzalez@optonline.net
Office: Room 415 Hunter North
Phone: 212-650-3566
Fall 2017 Office Hours: Wednesdays & Thursdays 12:00–1:00pm
Susan Gonzalez holds degrees from Cincinnati Conservatory of Music and Eastman School of Music where she earned her DMA in Literature and Performance. Professor Gonzalez has professional experience internationally in theater, opera and concert repertoire. Appearances include solo performances at New York's Avery Fisher Hall with the National Symphony, and Carnegie Hall with the American Composers Orchestra. Professor Gonzalez's opera credits include leading roles with the Lyric Opera of Chicago at Grant Park, Chicago Opera Theater, and New Orleans Opera, among many others. Her international credits include debuts with the Bolshoi Opera in Cheboksary and Nishny Novgorod, Russia. Some of her acting credits include a role in a BBC Series, SAILOR, which won the British National SUN AWARD for excellence as well as her appearance as Rosina in a filmed version of Il Barbierre di Siviglia which received an EMMY nomination. She can be heard on CD's released by Artek and Naxos singing the songs and arias of Nicholas Flagello and on Leonarda in Songs by Women.
As a director, Susan Gonzalez has been producing opera scenes at Hunter College since 1995. Hunter College Opera Theatre performs fully staged productions in the Kaye Playhouse primarily finding a voice through new and rarely performed operas. Susan has also directed opera productions regionally for The Bronx Arts Ensemble, New Jersey's Garden State Opera, Dell'Arte Opera and Satori Opera.
FLAGELLO: Violin Concerto / Orchestral Songs – AR-0036-2
www.naxos.com/catalogue/item.asp?item_code=AR-0036-2 – 77k
FLAGELLO: Piano Concerto No. 1 / Dante's Farewell / Concerto …
www.naxos.com/catalogue/item.asp?item_code=8.559296 – 75k
Songs by Women, Susan Gonzalez, soprano/ Marcia Eckert, piano
www.leonarda.com/le352.html