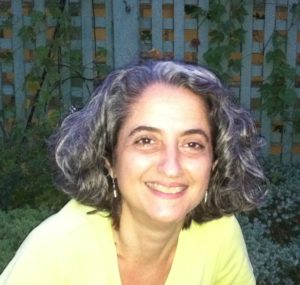 Email: ccoppola@hunter.cuny.edu
Office: Room 400a Hunter North
Phone: 212-650-3784
Fall 2017 Office Hours: Mondays 3:00–5:00pm; Tuesdays 1:00–2:00pm
Catherine Coppola teaches music history and performance, and she is Director of Undergraduate Studies in Music. Scholarly interests include the fantasy genre, women and power in Mozart's operas, and musical borrowing.  Her work has been published in 19th-Century Music, The Journal of the Society for Textual Scholarship, and Teaching Music.  An invited speaker at the Venice International Conference on Improvisation and Open Forms in the Time of Beethoven, her forthcoming publication in the conference proceedings is "Didacticism and Display in the Capriccio and Prelude for Violin, 1785-1840."  For the American Musicological Society's meeting on Music and Politics, she presented "Fear of Feminine Power: Hillary Clinton and the Queen of the Night", which grew out of work with the Thomas Hunter Honors Program. Other presentations include "Source and Reception in Busoni's Fantasia nach Bach" for  the American Bach Society's conference on Images of Bach, "Affinities between Busoni's Music and the Native-American Sources for his Indian Fantasy" for AMS-NY, "The Working Relationship between Elliott Carter and Bernard Greenhouse: Implications Regarding Issues of Text and Performance" for the International Interdisciplinary Conference of the Society for Textual Scholarship, and "The Elusive Fantasy" for AMS-NY. In addition to the Ph.D. in musicology, Prof. Coppola holds the M.M. in piano performance from the Manhattan School of Music, having studied principally with Seymour Lipkin, and in master classes with Gary Graffman and Menahem Pressler. Recent collaborative performances include Grieg songs with Susan Gonzalez; violin sonatas of Strauss and Brahms with Lucy Morganstern; songs of Pauline Viardot and Chopin with Stephanie Jensen-Moulton; and song cycles by Schumann and Richard Burke with Paul Houghtaling. Prof. Coppola has also appeared as soloist with the Bloomfield Symphony Orchestra and with the Rockland Symphony.