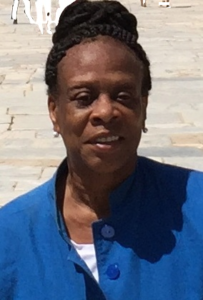 Email: bhampton@hunter.cuny.edu
Office: Room 400f Hunter North
Phone: 212-772-5153
Fall 2017 Office Hours: Thursdays 4:00–6:00pm
Barbara L. Hampton, Ph.D.  (M.A., University of California at Los Angeles; M. Phil. and Ph.D. Columbia University) is Professor of Music at Hunter College and the Graduate Center and 11th Chair of the Hunter College Senate. Founder of the Mid-Atlantic Chapter of the Society for Ethnomusicology (SEM), she has served on the SEM national council, editorial board, national executive board, SEM Newsletter editor, and several national committees, including Chair of the Program Committee for its 55th Annual Meeting. Founder of the Music and Gender Study Group of the International Council for Traditional Music (ICTM), she serves as its presiding officer.  Dr. Hampton has presented her research on African music and its diaspora, music and gender, historical ethnomusicology, and popular music by invitation on four continents.  She was named Hage Distinguished Professor at the University of Texas at Austin; among other awards are a Ford Foundation Postdoctoral Fellowship and a Lifetime Achievement Award from the Mid-Atlantic Chapter of SEM.  Her publications include articles in the Yearbook for Traditional Music, African Urban Studies, The Black Perspective in Music, and Women in International Development Publication Series; chapters in the International Encyclopedia of Dance, the Garland Encyclopedia of World Music and Dance: Africa (vol. 1), To the Four Corners: A Festschrift in Honor of Rose Brandel, African Musicology: Current Trends (vol. II), Sacred Song, and Transformation and Resiliency in Africa; a book, African American Sacred Traditions (vol. 3), JVC/Smithsonian Folkways Video Anthology of Music and Dance of the Americas; a recording Music of the Ga of Ghana: Adaawe vol. 1; a CD with booklet, The Colored Sacred Harp;  a book, Through African-Centered Prisms; and a forthcoming book Theorizing Gender and Sexuality in Ethnomusicology and more.  Dr. Hampton is frequently consulted by the media.  Appearances include the local Soundcheck (WNYC), The New York Times, Fresh Air with Terry Gross (NPR), and nationally televised Great Performances.